… And How Are the Children?
EAD's 2007 National Gathering highlighted the needs of children around the world through ecumenical policy workshops and plenary presentations
Friday, March 9 – Monday, March 12, 2007
The fifth annual Ecumenical Advocacy Days grew to almost 1,000 participants in a powerful display of Christian faith and commitment to global peace and justice. The participants who gathered in Washington D.C. gathered around the theme "And How are the Children?" and focused on the world's children through ecumenical worship and policy workshops. On Monday, the participants traveled to Capitol Hill where they lifted their voices for just policies for children both at home and abroad. Among the issues highlighted in these meetings was the need for universal health insurance for children, legislation that addresses the problem of climate change, and the need for a just foreign policy. Over 200 young adults attended the event and many reflected on the powerful impact this event had on them.
Speaker Audio Archive
Mudslides: an Avoidable Violation of Human Rights
Bishop Eliezer Pascua, General Secretary of the United Church of Christ in the Philippines
Listen

Eco-Theology: Touch the Earth Lightly
Dr. Larry Rasmussen, Reinhold Niebuhr Professor of Social Ethics at Union Theological Seminary in New York City 1986-2004
Respondant: Rev. Janet Parker
Listen

Not For Sale: Human Trafficking and The Campaign to End Slavery in Our Lifetime
Listen

The Philipino Workers in the Globalized Economy
Reverend Father Jose P. Dizon, a Roman Catholic priest who is the founder and current executive director of the Workers Assistance Center, Inc.
Listen

Toxic Waste and Race at 20
Robert D. Bullard, Ph.D Ware Professor, Department of Sociology, Director Environmental Justice Resource Center, Clark Atlanta University
Charles Lee, Author of the UCC 1987 Toxic Waste and Race Report. Charles is currently the Director of the EPA's Environmental Justice Office.
Carlos J. Correa, Minister for Environmental Justice, United Church of Christ
Listen

U.S. Policy on Iran
Shervin Boloorian, National Iranian American Council
Daryl Byler, Mennonite Central Committee's Washington Office
Jim Winkler, United Methodist General Board of Church and Society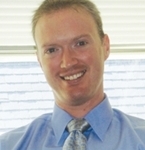 November 27, 2013
Dear Friends of EAD, Thanksgiving is a time that reminds me how grateful the Leadership Team of Ecumenical Advocacy Days is for the commitment of literally thousands of Christian advocates who have participated in a faithful public witness through EAD over the past twelve years! When we look back over our history, EAD has been an ecumenical initiative that has…